Actor John Goodman, known for his roles in popular series like "Roseanne" and "The White House," as well as iconic Coen Brothers films such as "Barton Pink" and "The Big Lebowski," has taken the internet by storm after recent photos revealed his astonishing weight loss of 90 kg. Goodman, who previously weighed 178 kg, looked slim and fit at the premiere of the series "The Freak Brothers," leading many to claim he was virtually unrecognizable.
To put these claims to the test, Corsight's experts used facial recognition technology to determine whether it could identify Goodman based on an old photo from 2012. Employing Corsight's advanced facial recognition platform Fortify, an old photo of Goodman was added to the watchlist. When the system scanned the recent photo of the actor's new look, it identified him within milliseconds and with a high level of certainty.
Kai Mizrahi, VP Product at Corsight, a leading video analytics and facial recognition company, explains: "Advanced facial recognition algorithms, designed for security purposes, have the remarkable ability to identify individuals in crowded spaces even from significant distances, and even when they are wearing disguises like hats and sunglasses. Despite John Goodman's substantial weight loss and changed facial features, identifying him presents no challenge for our cutting-edge facial recognition system.
John Goodman's journey serves as an inspiration for individuals striving for personal transformations. His dramatic weight loss demonstrates his dedication to leading a healthier lifestyle and showcases the capabilities of modern technology in recognizing individuals based on their facial features, regardless of physical changes.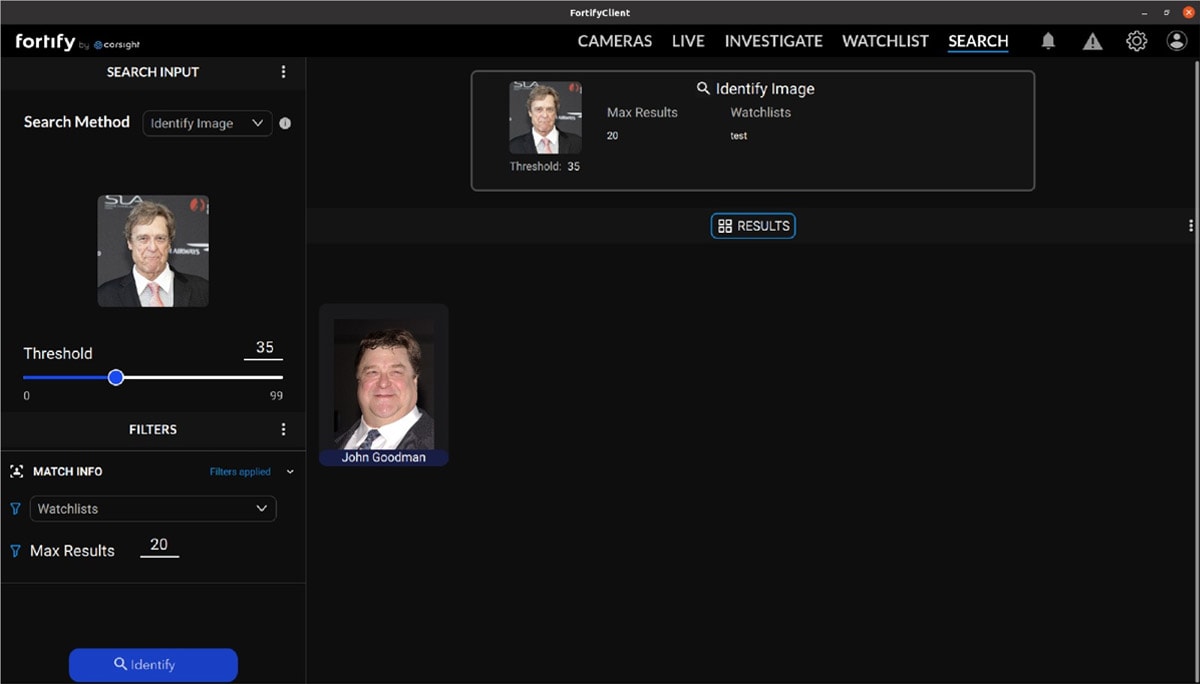 Image credit: Corsight

We have acquired two images of a celebrity that are publicly available and well known to many. Those images are strikingly different to an extent that some people may not readily distinguish them as being the same person. Our software has verified that the images are the same person. For software demonstration purposes it highlights the accuracy and capability of Fortify in making extremely challenging comparisons. Such capabilities are infinitely useful to law enforcement and many others when seeking to identify persons in real life for legitimate reasons. Image credit: Shutterstock